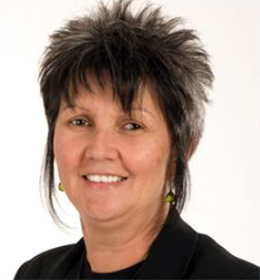 Carolyn Simmons
NZROT MHSc PGDipHSc DipOT FRLA-2008 JMLA-2018
Carolyn is a founding business partner of Chameleon Courses. She is an Aotearoa New Zealand registered occupational therapist/kaiwhakaora ngangahau with expert-level paediatric skills.  Carolyn has worked in a range of roles and at different levels of responsibility across several practice contexts in the UK and NZ, including acute, community, specialist centre, education and school-based practice. Her career portfolio spans over 38 years working within the occupational therapy/whakaora ngangahau field, as well as in allied health strategic senior leadership where she has developed strong capabilities in communication, collaborative practice, strategic thinking and change management.  In 2008, Carolyn was awarded the Frances Rutherford Lectureship Award and in 2018, the Allied Health Janice Mueller Leadership Award . 
Up until August 2018, Carolyn worked part-time for the Auckland District Health Board as an Allied Health Director and Professional Leader for Occupational Therapy across the ADHB. She is currently completing her doctorate with AUT and is self-employed in her private practice Lea Mai Supervision, Coaching and Consultation Services, which includes a clinical component. Carolyn also lectures both nationally and internationally. Her research interests lie in professional supervision and school-based therapy practice. 
  Wendy Burrows
NZROT PGDipHSc DipCOT
Wendy is a founding business partner of Chameleon Courses. Wendy graduated as an occupational therapist/kaiwhakaora ngangahau in 1984 in the UK and has been practising since her graduation. Her clinical expertise lies in the field of paediatric and adult neurology occupational therapy/whakaora ngangahau. Wendy has worked in a range of settings both in NZ and the UK, including child development services and reputable private practices with children, youth and adults across a range of sectors including health, ACC, education and early childhood.  
Wendy  now works part-time as a guest lecturer at AUT and has a private practice in supervision. She is currently completing her PhD research with AUT, focusing on applying the PRPP assessment in practice, clinical reasoning & knowledge translation.  Wendy is also an Aotearoa New Zealand PRPP instructor.  
Carolyn and Wendy both have a keen interest and passion for engaging in quality continuing education, lifelong learning and networking communities of practice through learning opportunities. They are able to realise this aspiration both for themselves and others through Chameleon Courses.
Chameleon Courses would like to acknowledge Janet Milne NZROT DipOT as one of the original founding partners of Chameleon Courses.